Order Pickup Info
To ensure a smooth pickup process, please bring a printed copy of your order receipt.
If you have misplaced your receipt, please be sure to have your ID available.
Pickup Location:
Temple B'nai Israel
1685 S. Belcher Road
Clearwater, FL 33764
View Location In Google Maps
Pickup Date:
Sunday, December 13, 2020
Pickup Time:
Pickup times are staggered throughout the day. You chose your pickup time
when you pre-ordered. See the bottom section of your email receipt.
It is very important that you arrive during
your 30-minute pickup time window!
Drive-Thru Info:
We are operating strictly via a drive-thru. There will be no walk-ups permitted.
Cars will enter via our main temple entrance from Belcher Road, where they will be directed into
our front circle. Orders will be placed in each car or trunk via our masked volunteers.
We highly recommend that you enter the temple property from
the south, in order to avoid making a left turn on Belcher Road!
Please Note: This route is different from our previous drive-thru event!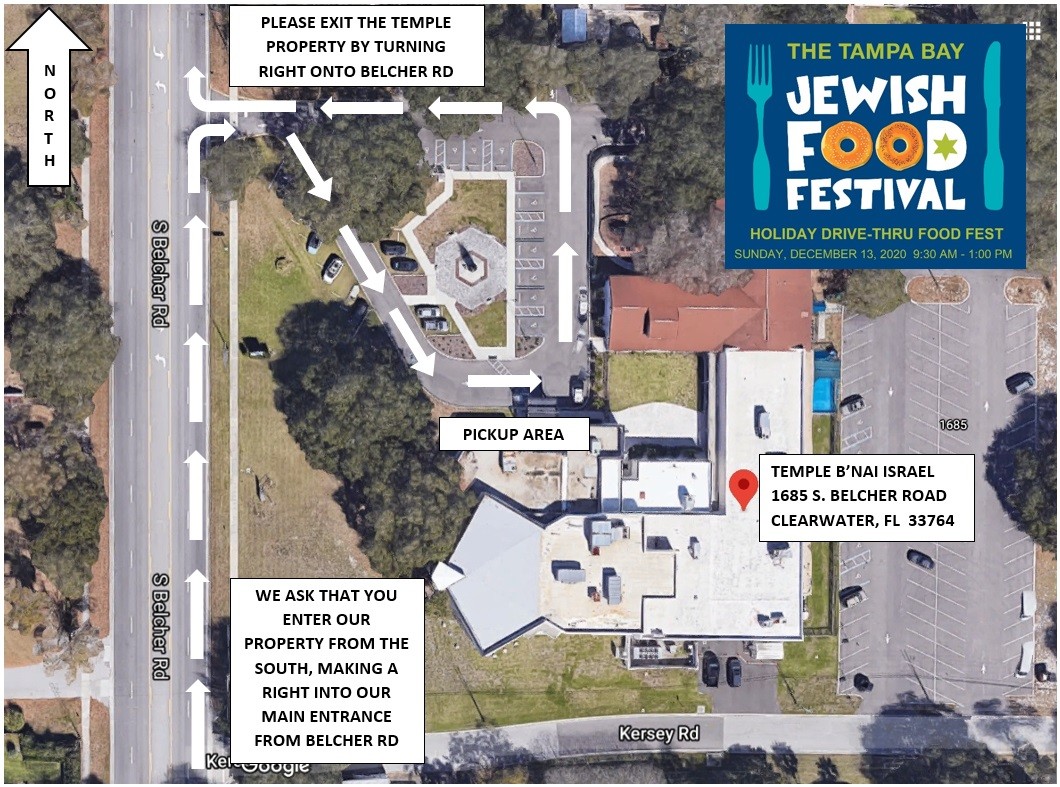 Help us fill the shelves of our local food banks by bringing a canned good
or non-perishable food item to the event on Sunday.
Questions? Please contact the temple office at (727) 531-5829.
Sun, January 24 2021 11 Sh'vat 5781